Description
Introducing the highly anticipated SAB Goblin 380 Kyle Stacy 3-blade Edition
The lowest part count helicopter ever made! The Goblin 380 provides incredible performance, reliability and simplicity with the unique and innovative Goblin look you are accustomed to!
The KSE 380 comes standard with:
General Specifications:
• Main blade length: 360mm
• Tail rotor diameter: 196 mm
• Tail blade length: 70 mm
• Main shaft diameter: 8 mm
• Tail shaft diameter: 5 mm
• Weight including electronics: 1075 g (excluding batteries)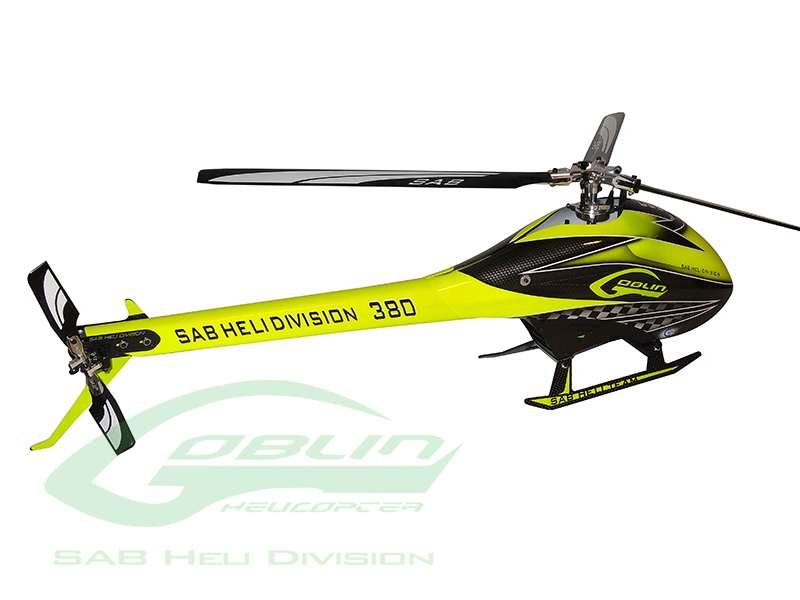 Comment from the man himself:
The Goblin 380 Kyle Stacy Edition is an evolution of the original Goblin 380. It includes a 3 bladed rotor head that is based off of a DFC design. A very simple and robust setup makes it a nearly maintenance free model. The rotor head offers many of the characteristics that come from the other Kyle Stacy Edition kits. Such as stability, agility and power, giving you incredible performance in such a small package. The yellow and black color scheme not only looks great, but is incredibly visible in all orientations in the sky. I hope you have as much fun with the Goblin 380 Kyle Stacy Edition as I do!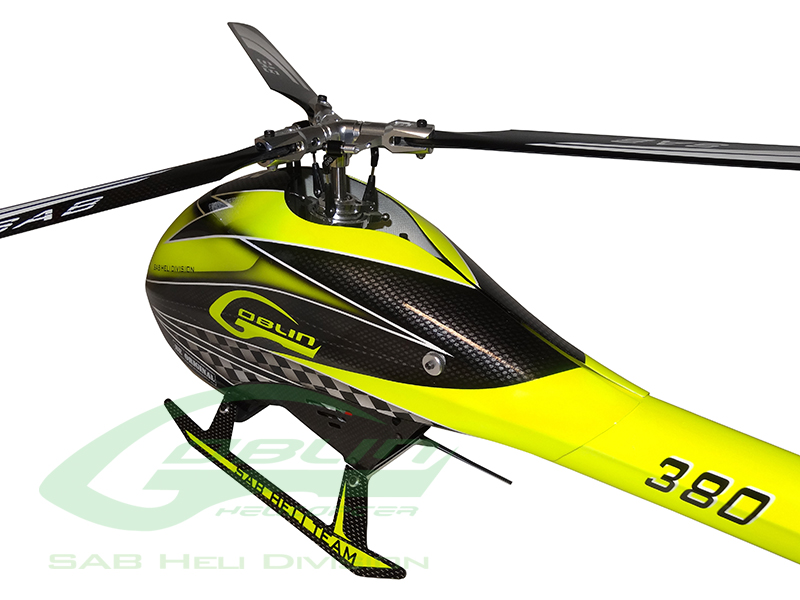 And some videos – Enjoy !!
Kyle Stacy flying the Goblin 380 KSE:
https://www.youtube.com/watch?v=GSQCYEAPF08
Kyle Stacy and the Kyle Stacy Edition Family:
https://www.youtube.com/watch?v=G3HWRJofwEA
Kyle Stacy introduces the Goblin 380 KSE: