Description
OMP HOBBY M2 V2 6CH 3D Flybarless, Dual Brushless Motor, Direct-Drive RC Helicopter BNF with Open Flight Controller

A truly amazing departure from the typical 3D micro heli designs found today. This impressive little heli performs with virtually the same characteristics of it's much larger and more powerful full size cousins such as the SAB, Align, Gaui or Synergy 700 sized model helis.
Superior quality and awesome design with the power for violent 3D.
This is a Bind and Fly version and does not include a radio transmitter.  You will need to purchase our Spektrum DSMX Satellite receiver for use with Spektrum Radios, or Futaba compatible S-Bus FHSS satellite receiver for use with Futaba FHSS transmitters.
The OMP T6 Radio Transmitter can be purchased separately and will bind directly to the M2 heli for "easy and no fuss" set up.
Description:
Brand: OMPHOBBY
Item: M2 RC Helicopter v2
Channels: 6CH
Body Length: 408mm
Body Height: 135mm
Body Width: 72mm
Main Rotor Diameter: 400mm
Tail Rotor Diameter: 71mm
Main Rotor: SUNNYSKY V4
Tail Motor: SUNNYSKY R1
Battery: 11.1V 3S 650mAh 45C Lipo Battery
Servo: 10g 5V 0.08Sec/60 1.65kg.cm Digital Servo
Flight Control: OFS 4 IN 1 (dual brushless ESC, fly control,compatible with SBUS/DSM2/DSMX/SFHSS/PWM Receiver)
Flying Time: Up to 8mins (Typically 3.5min for 3D flying)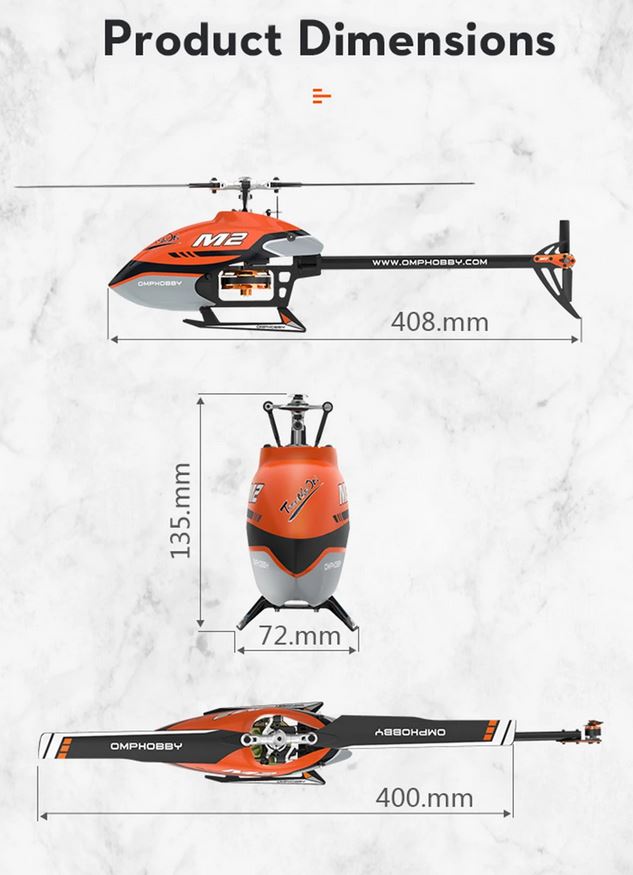 Specifications: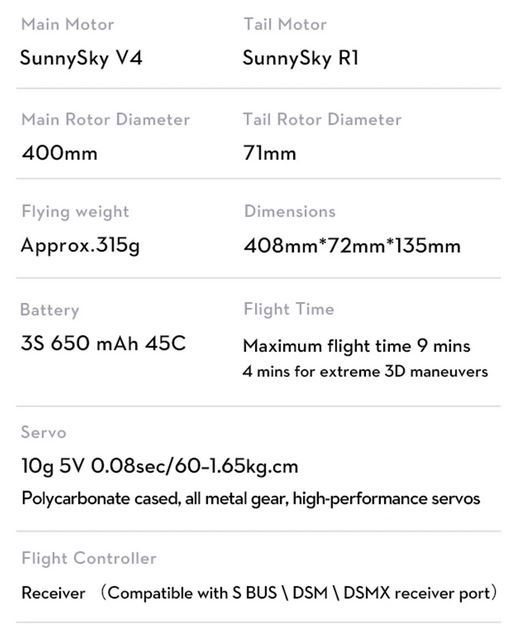 Packaging Includes:
1 x OMP M2 RC Helicopter
1 x Battery – 650mAh 3S Lipo x1
Bonus Spare Parts Pack :
1 x  Feathering shaft
1 x  Main shaft
spare screw set
Servo arms – 3 pcs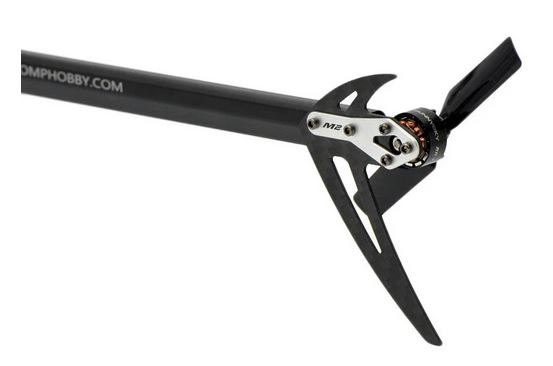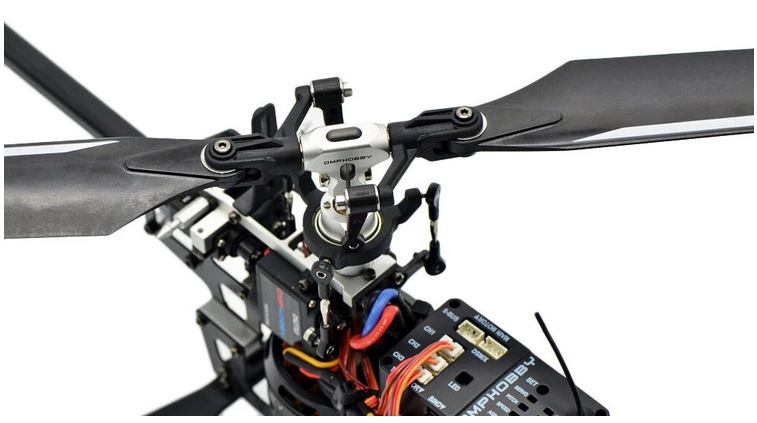 And some videos for you: