Description
Goblin 700 Thunder Sport – Havok Edition

Goblin Thunder Sport HPS 3 Havok Edition. Camouflage scheme, matte black CNC parts, 3 bladed head and tail!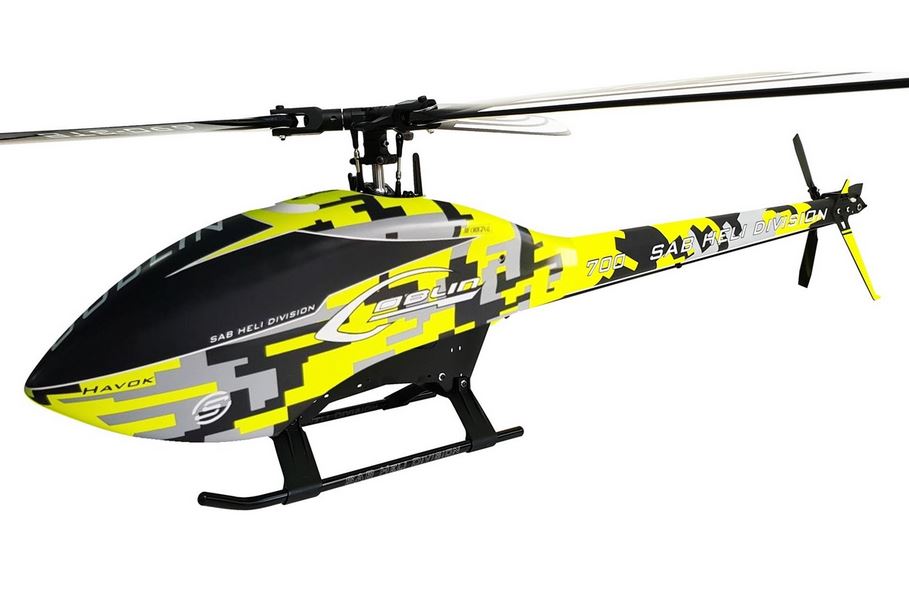 Specifications:
Main and tail blades are included
Havok new matt graphic scheme
Main rotor diameter: 1582 mm with 690 mm size blades
Tail rotor diameter: 305 mm with 115 mm size tail blades
Air frame weight: 3000 grams
Approximate weight RTF: 5400 grams
Cyclic Servos: Standard size (40mm)
Tail Servo: Standard size (40mm)
Typical battery setup: 12S – 5000mAh, (from 4500 to 5500)
Typical ESC setup: 160A Esc
Typical Motor setup: 520 Kv
Battery compartment: 60x58x350mm.
Motor size: Maximum 64mm diameter, maximum height 64mm.
Kit Includes:
Motor Pulley 21T
2 Sets Battery Tray