Description
SAB Raw 700 kit – Yellow
The Goblin Raw shares much similarity with the kraken, using a large boom to allow bigger tail pulleys in order to provide greater authority during demanding manoeuvres. The Raw also shares the tried and tested rotor head, tail rotor, motor mount and battery system designs of the Kraken.
Main and Tail blades included.

The Goblin Raw has been developed entirely for performance, being faster and lighter than other similar sized Goblins. The Raw showcases a permanently attached canopy, using a lower hatch system to easily install and remove the battery. The open design of the canopy allows easy access to maintenance and pre-flight checks as well as ensuring the motor, ESC and other electronics remain as cool as possible during flights.
The transmission box is based on the original Kraken design with the exception that this box can be separated from the top. The top half can be removed which allows easy access for maintenance and checks. The transmission box utilities helical gears which ensure maximum efficiency whilst minimizing noise.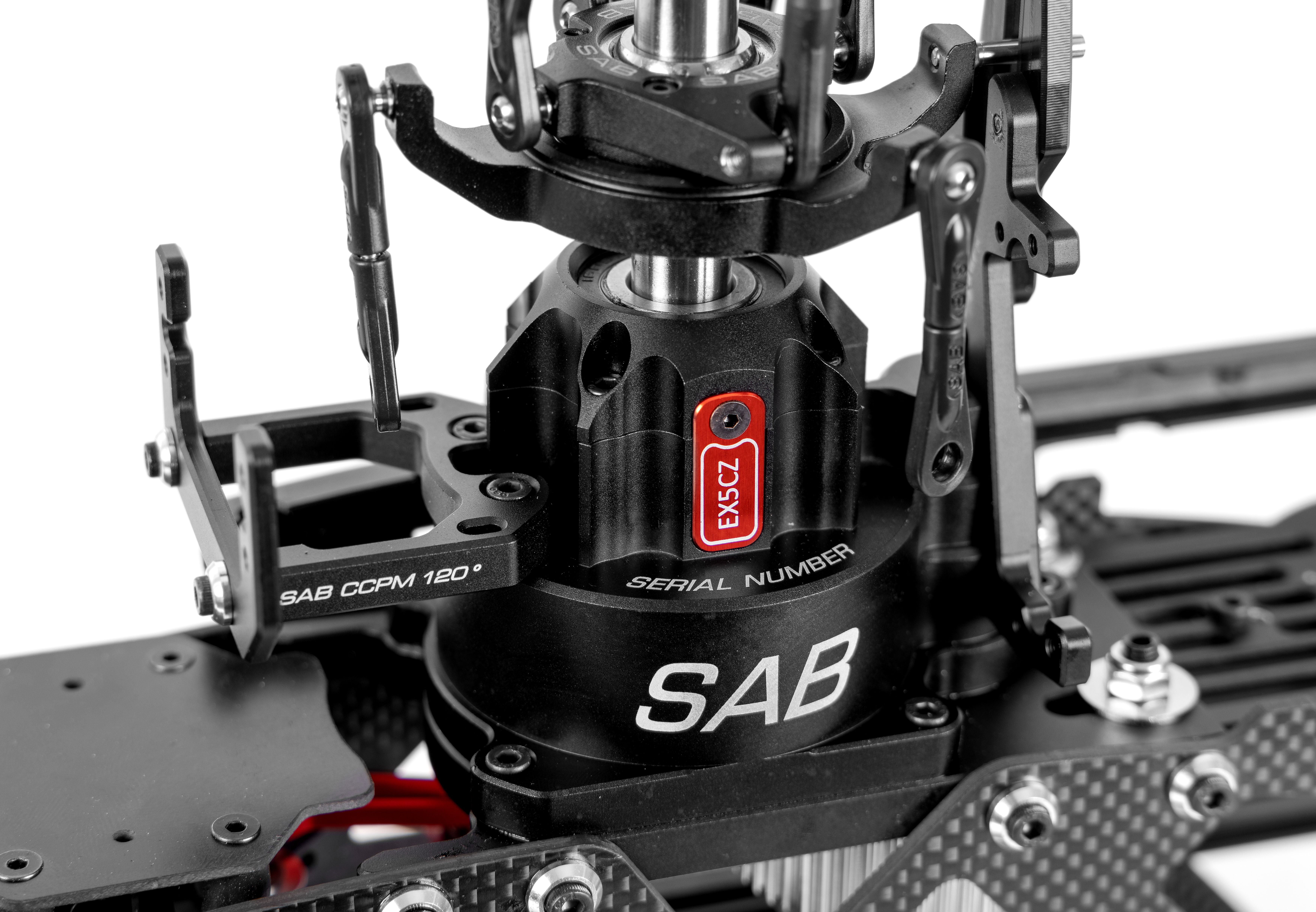 The tail boom is a large 35mm diameter which provides sufficient room for a large tail belt and pulley system to achieve awesome tail authority during flight.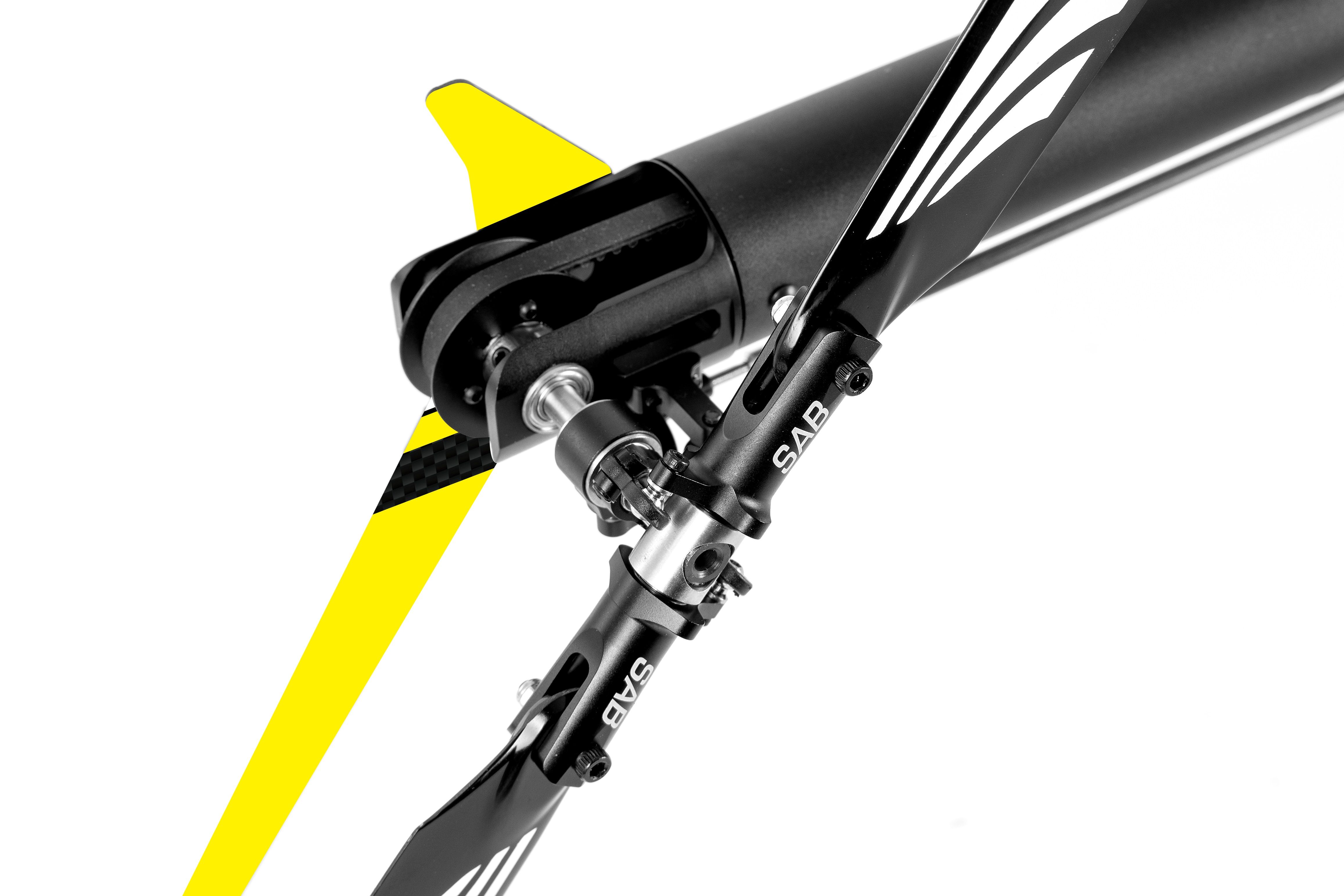 Also included in the kit is a new tail belt tensioning tool that can be attached to the boom and used to easily adjust tail belt tension.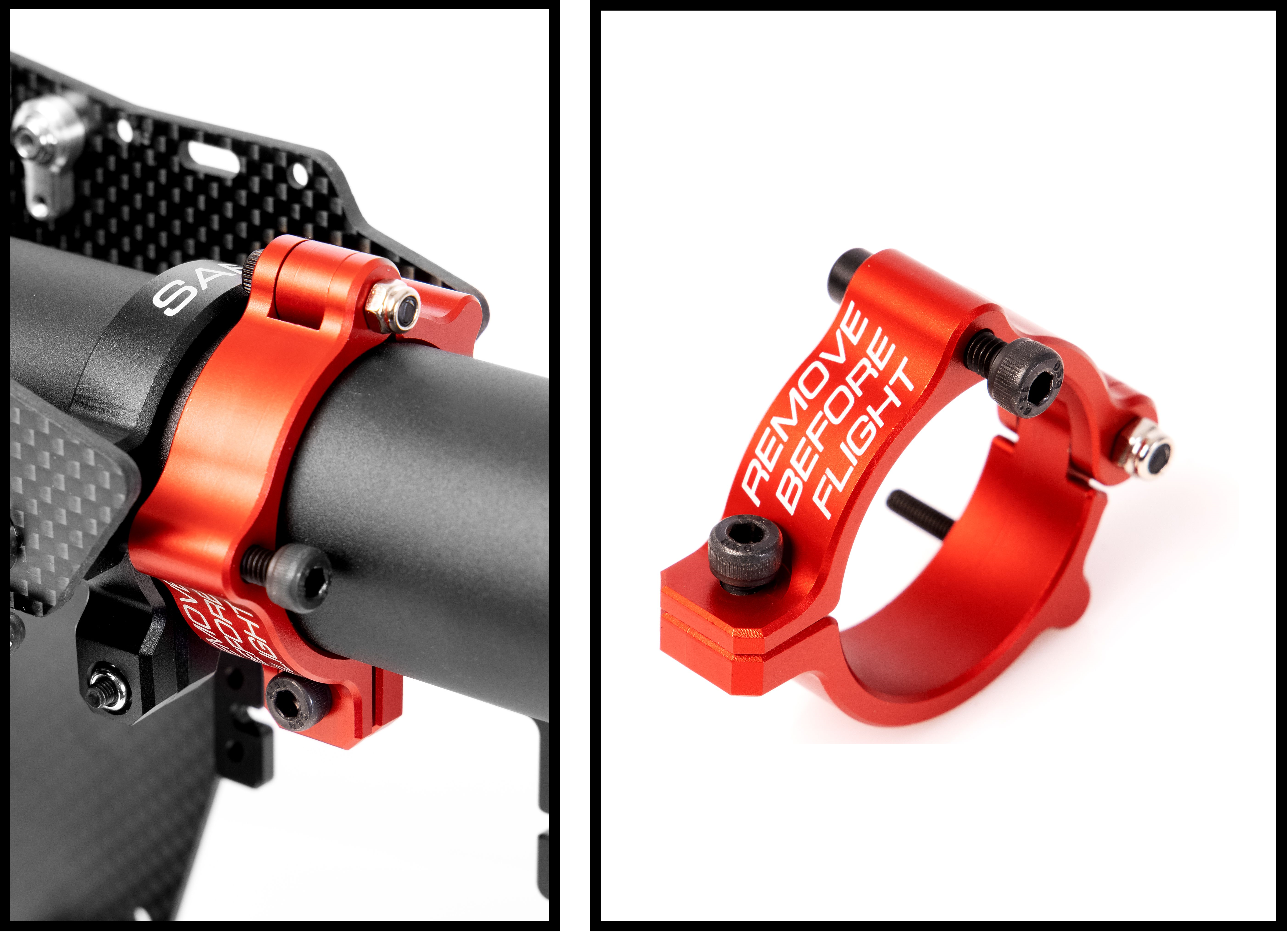 General Specifications:
Main rotor diameter: 1558mm with 690mm size main blades;
Main blades length: 650mm – 720mm;
Tail rotor diameter: 284mm with 105mm size tail blades;
Tail blade length: 105mm – 115mm;
Air frame weight: approx. 2620 grams (with blades, no electronics, no batteries).
Electronic Specifications:
Cyclic servos: Standard size (40mm);
Tail servo: Standard size (40mm);
Main Ratio: 12.1 – 8.8:1 (21T motor pulley included, 10.4:1)
Tail Ratio: 5.0 – 4.8:1 (27T tail pulley included, 4.8:1)
Typical ESC setup: 160 – 200A;
Typical motor setup: 500 – 560KV; 4525-520KV, 4530-500/540KV Spec;
Motor size: Maximum 62mm in diameter, maximum 70mm in height;
Typical battery: 12S 4200 – 5500mAh;
Battery compartment: 56 x 70 x 320mm
Kit includes:
Motor pulley 21T;
2 set of battery trays;
1 set of 690mm main blades;
1 set of 105mm tail blades.
Following motor pulleys are available:
18T Pulley (H0175-18-S) Ratio 12.1 : 1
19T Pulley (H0175-19-S) Ratio 11.5 : 1
20T Pulley (H0175-20-S) Ratio 10.9 : 1
21T Pulley (H0175-21-S) Ratio 10.4 : 1
22T Pulley (H0175-22-S) Ratio 10.0 : 1
23T Pulley (H0175-23-S) Ratio 9.5 : 1
24T Pulley (H0175-24-S) Ratio 9.1 : 1
25T Pulley (H0175-26-S) Ratio 8.8 : 1