Description
Description
The sRacer 207 is the result of a collaboration between RC industry leading engineers and marketers that were looking to develop a versatile quad that could satisfy the most discerning FPV pilot by incorporating features never seen before in a simple "X" style frame.
The sRacer is extremely light weight and easy to build. Features such as a fully adjustable CNC aluminum camera mount, dedicated VTX mounting location and CNC aluminum XT60 connector bracket among others are sure to please beginners as well as expert racers alike. The camera mount is fully adjustable- from straight and level to over 70 degrees of upwards tilt!
Do you prefer freestyle? Not to worry! The sRacer's optional CNC aluminum GoPro camera mount is strong, light weight and fully adjustable allowing you to match the angle of your FPV camera for best video recording.
Want a competitive edge at the races? When used with the sLauncher, the sRacer is sure to give you that advantage you need at the beginning of the race allowing you to see your initial gate before launch and get the head start on the competition.
Features
Unique frame design manufactured with high quality materials
Extremely strong
Light weight, under 300 gr. ready to fly!
CNC aluminum camera mounting system with broad adjustment range and super durability
Dedicated video transmitter mounting location
CNC aluminum XT60 mounting bracket for clutter free battery wiring
Dedicated zip tie slots for easier mounting of electronics
Includes additional set of spacers for increased clearance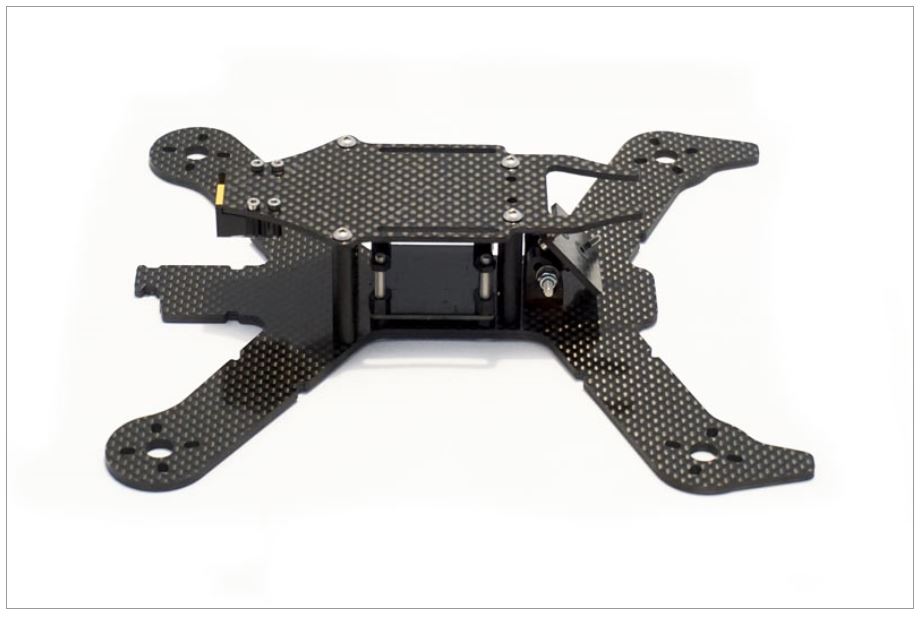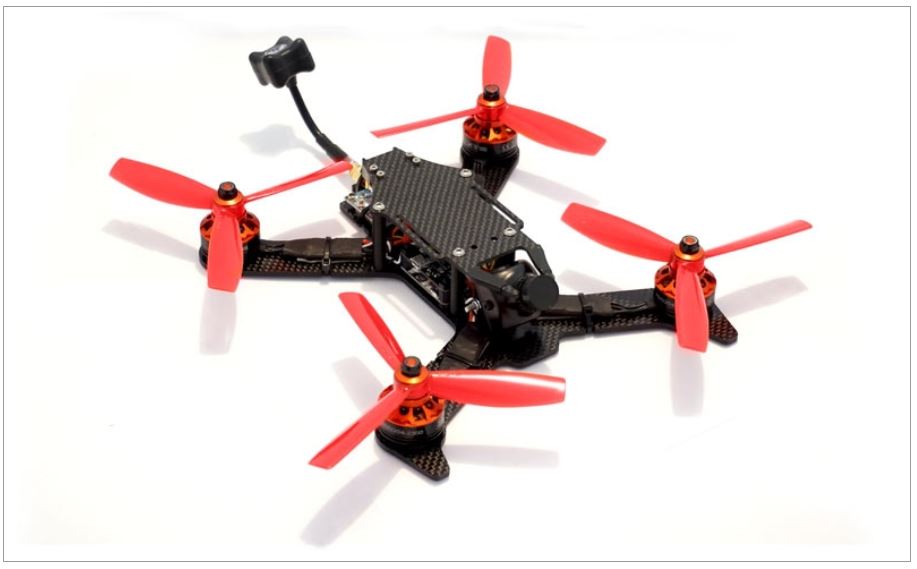 Note: Electronics and props not included in kit.